MONTH OF GIVING:

Just like past years, December has come and we are once again having our "Month of Giving".
Woodlands Eco Realty
– Company with a cause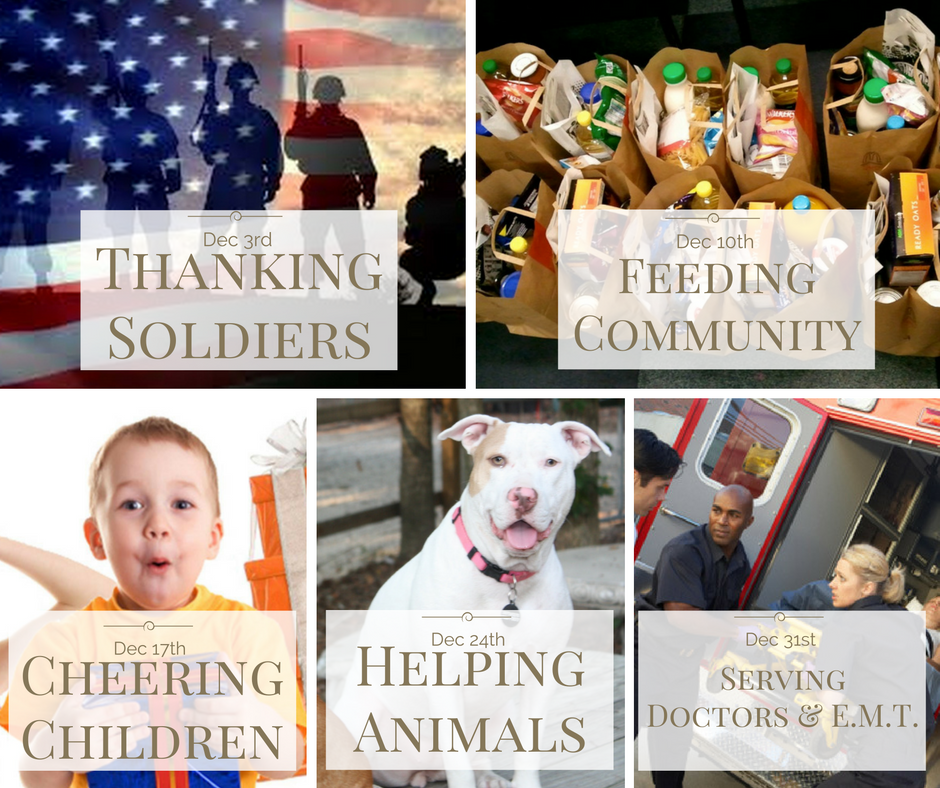 Woodlands Eco Realty 's Annual Month of Giving is back.
Each week this December we have chosen to help someone in the community and with your help we are looking forward to spreading some joy and cheer this holiday season. You can support any of these causes any time during this month but if you would like to join group of people on a particular day here are some dates. Please RSVP to let us know you will be joining us.
1) December 3rd – 100 Xmas Cards to 100 Heroes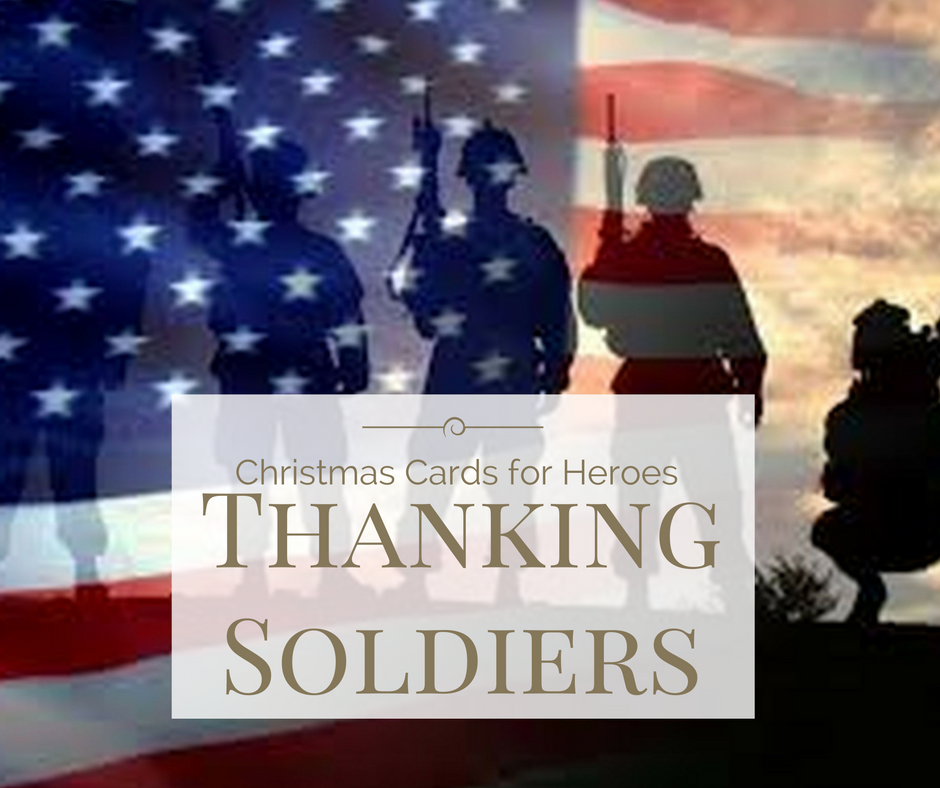 Join us between 1 PM to 5 PM to help us share our gratitude with the ones who are responsible for the freedom we live in. We want to send 100 Gratitude cards to injured Soldiers at Walter Reed Hospital. We will provide the cards, your bring your wishes from the heart. You can write one card or 10.


2) December 10th – Donations to the Food Bank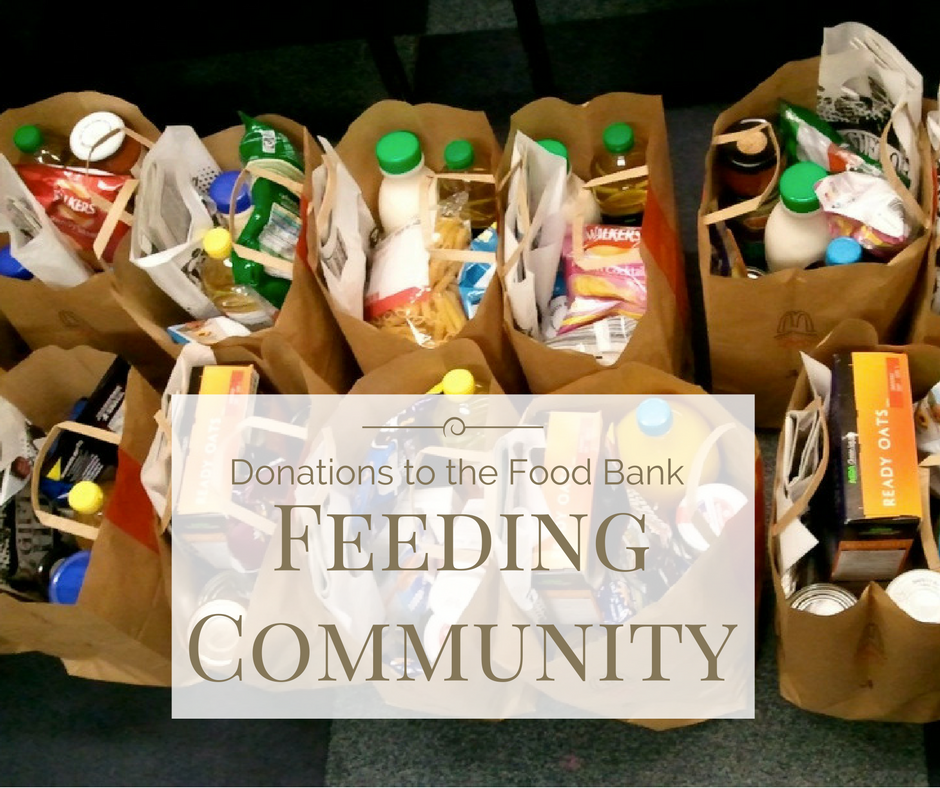 Lennon said: Life is what happens to you while we are busy making other plans. Sometimes families face turbulent times. Even though we cannot help in every way, we can help make sure those families can have a decent meal. We will be collecting non perishable items for the
Montgomery County Food Bank
. Please bring your donations to our office between 9 AM – 6 PM.
3) December 17th – Toys For Tots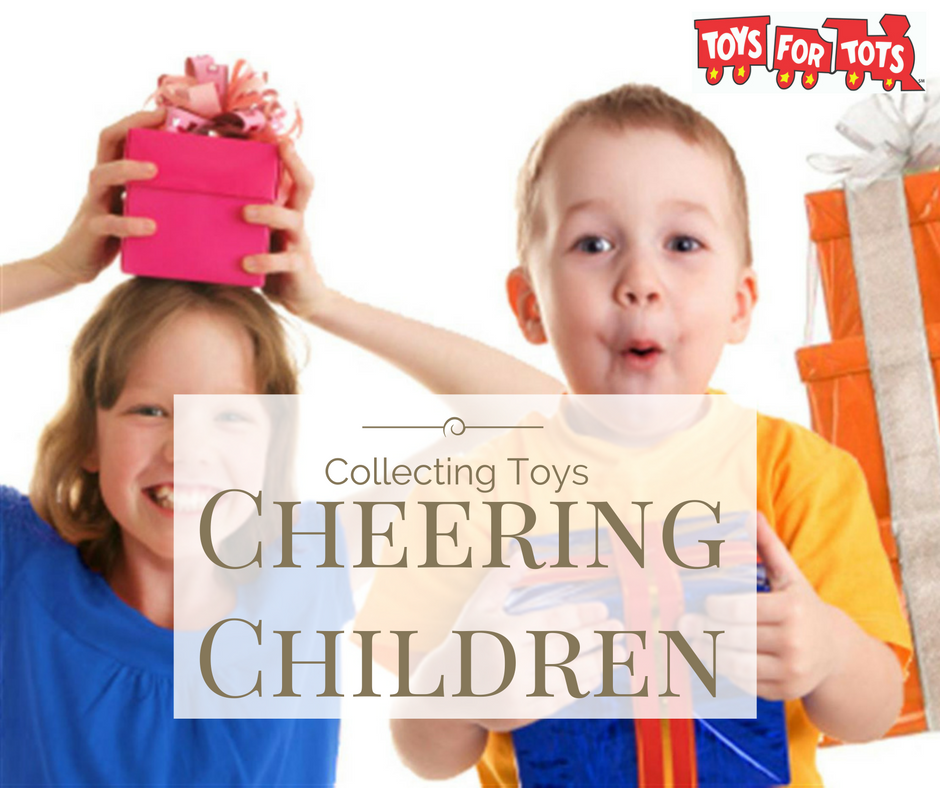 Let's put a smile on the face of a Montgomery County' children in need. Please, bring a new unwrapped toy to our office (26519 I-45N) up to December 17. We partnered with Toys for Tots once again to make sure every child will have a toy on Christmas morning.
We will be collecting toys whole month but Dec 17th is the last day to collect. Please stop by our office anytime between 9 AM to 6 PM with a toy or two any week day or on Dec 17th.
4) December 24th – Pet Food & Supplies Drive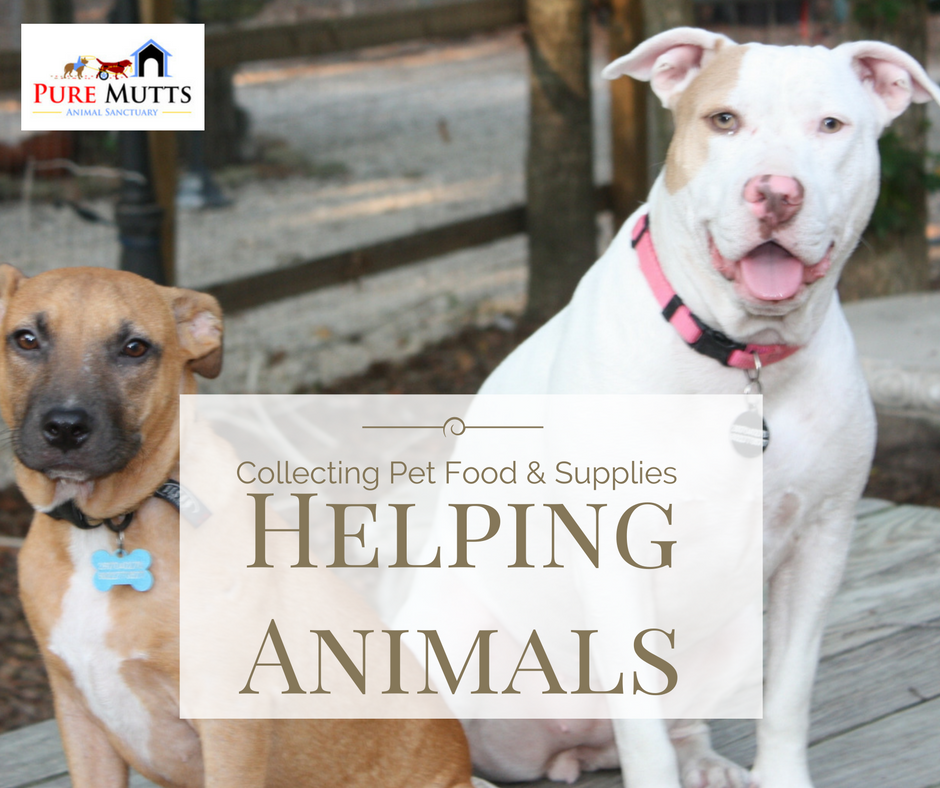 Each holiday season as we all get busy with family, shopping and holidays donations at the shelter drops and animal intakes increases. We will be collecting food for Dogs and Cats. Please bring your donation to our office on Dec 24th or before.


5) December 31st – New Year's Eve Supper to Doctors and EMTs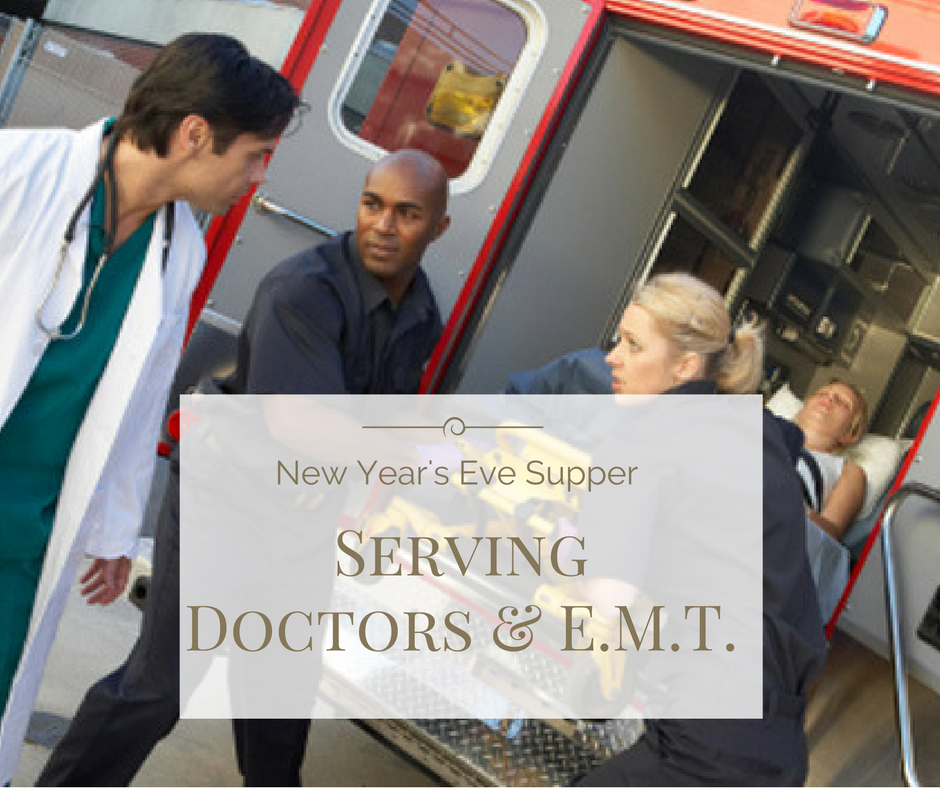 We are so grateful for those that, instead of been with their families, decided to serve our community and save lives during the Holidays. As a way to say thank you, we will be serving supper to those who sacrifice their lives to take care of the sick and injured.
Last year we donated to the Police Officers. This year we will be serving EMTs, Doctors and Nurses. If you would like to bring any fun food items that you would like us to take to them Please drop them at our office by 4 PM.

_____________________________________________________
PAST EVENTS —
PURE MUTTS SANCTUARY @
CYNTHIA WOODS MITCHELL PAVILION:
The Cynthia Woods Mitchell Pavilion promoted a pet supply drive to benefit Pure Mutts Animal Sanctuary and Tiny Paws Rescue during the "Paint the Pavilion Black With The Music of The Rolling Stones", on September 2nd, 2016 at 7PM. Rolling Stones fans of all ages showed up with their amazing positive energy and donated all kinds of pet goods. We are so grateful for the generosity of our community, to The Cynthia Woods Mitchell Pavilion, and to Leslie Williams, Special Events Coordinator.
LOVE MATTERS MOVEMENT:
Event in support to Montgomery County Police Force. We invited our local community to join us by drawing posters in support to the law enforcement after the shooting of police officers in Dallas and Baton Rouge. The videos below show the preparation and delivery of those posters, and it was so much appreciated by the law enforcement.
DROP-OFF POINT FOR DONATIONS TO HELP TEXAS FLOODING VICTIMS:
In a time like that, we try to do all we can to help those who lost everything but their lives. We cannot grasp the pain of loosing a loved one or having all their family pictures or memorabilia lost, but we can help by collecting food, clothing, toys. We also can offer a shoulder and a helping hand. And hope that it will not happen again.
As a drop-off location, Woodlands Eco Realty have gathered about 100 lb. of clothing and other items.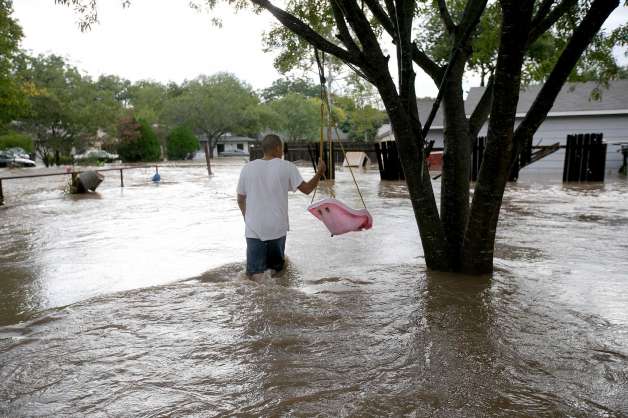 THE WOODLANDS ARBOR DAY:
Woodlands Eco Realty gave away wild flower seed packs to the public at Bob Fleming Park.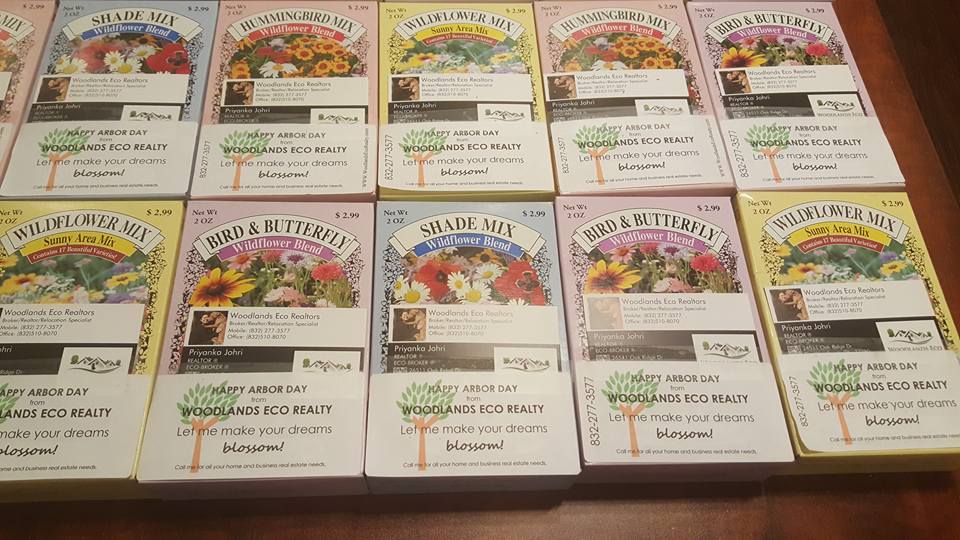 DONATIONS FOR DALLAS TORNADO VICTIMS:
Woodlands Eco Realty responded to Association of Texas EMS Professional's calling for help by inviting our local community to help the victims from the tornado that hit Dallas. We are glad to say that the generosity of The Woodlands people is so great that the association was able to take two truckloads of donations!